We have a natural drive toward health;
just as a plant, given sunshine, water and proper care will reach its natural maturity,
so will humans reach theirs, absent harsh and punitive treatment. — Carl R. Rogers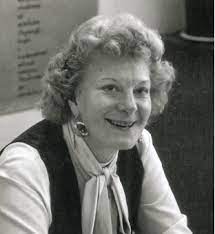 Virginia Satir's Genius: An Overview
August 28, 2021, from 12 noon to 1 pm US Central Time.
Virginia Satir's genius had a profound impact on Humanistic Psychology, and it continues to resonate throughout our field today. She is a past-president of AHP and helped open psychology to viewing all members of each family as an interwoven, interactive system. She is often seen as the Mother of Family Therapy and there are currently two international organizations actively applying and researching her work.
Her wish to be a "Detective about Parents" led her on a lifelong pursuit to understand family systems. She was a teacher and she believed that her work as a therapist could be taught. To that end she developed simple, beautiful models that continue to evolve and grow.This program will take a look at three of Satir's essential models: the Process of Change, the Iceberg, and the Mandala.
Stephen Buckbee has presented workshops about Satir at dozens of international conferences.
When: August 28, 2021, from 12 noon to 1 pm US Central Time. There is no need to pre-register. To attend, just visit this page at the correct time, and a link for the Zoom meeting will magically appear! Please note the time zone and adjust accordingly.
You must be a paid member of AHP to attend Conversations and Connections. However, for a limited time we are extending this gathering to include Free members of AHP as well. You can sign up as a Free member here.