In any given moment we have two options:
to step forward into growth or to step back into safety.
— Abraham Maslow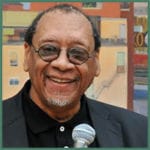 Cuf earned his PhD in Psychology from Boston College and made history in 2006 as the first African American and first person of color to be President of AHP since its founding. He is a tenured Professor and Past Dean, of the College of Public and Community Service at University of Massachusetts-Boston, and currently serves as the college's first Human Service Internship Coordinator. Additionally he is a co-founder of two visionary organizations (Interculture, Inc. and Association in Human Understanding), is co-founder of Massachusetts' historic Commonwealth Diversity Fellows Program, has been a clinical practitioner for over thirty-five years; is a human relations, multicultural, and organizational development consultant and workshop facilitator; is an Associate Editor of the Journal of Humanistic Psychology; and is a published author of books, articles, and other writings (e.g., A New Perspective on Race and Color; Transitions in Consciousness from an African American Perspective; and Innovative Approaches to Education and Community Service). His newest book, scheduled to be released in July 2014 is entitled Evolving The Human Race Game. In his free time, Cuf enjoys dancing, biking, skating, movies, kayaking, sports (particularly basketball & football), traveling, and other eclectic activities.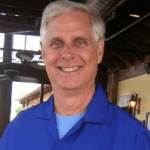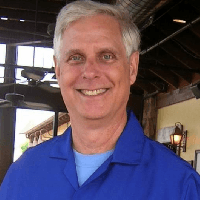 Robert grew up in a family headed by two holistic M.D.'s, so he came by his interest in humanistic psychology honestly. He graduated from Johnston College in 1978 with a Master of Arts in Humanistic and Transpersonal Psychology, and subsequently founded the nonprofit Human Potential Center in Austin, Texas in 1986. He is currently Executive Director of the Center, where he leads workshops and works with clients to help them embrace and live into the person they really want to be. He has presented thousands of workshops nationally and internationally, and recently presented a plenary workshop on self-esteem at the annual International Human Learning Resources Network conference, which is based on Virginia Satir's work.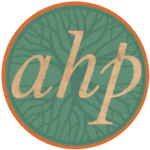 Love For Family and Loved Ones In The Context of COVID During The Holiday Season And Beyond
Dr. Carroy (Cuf) Ferguson, Ph.D.
During the holiday season, we all have a deep yearning to be with family and loved ones. In my view, that yearning is the eternal call of the soul toward Unity, fueled and energized by Love.  In that light, Love sees no barriers while Fear does. The expression of Love, however, can take many "forms" and can be expressed and received in infinite ways. We simply need to be "open" to giving and receiving Love in all its infinite "forms" and "expressions."
It is in the above context, then, that the Truth behind Love is that it operates by "free will".  It can only be given by the giver.  And, yet, because of ego-based fears, we may miss or distort the Spirit and Essence of Love.  The secret of the wonderful gift of Love, therefore, is to be "open" to the infinite ways that a giver seeks to express it in their own ways and in the best ways that they know how.
The yearning to be with family and loved ones is the soul's reminder message that we can and have the ability to give and receive Love unconditionally.  And, it is important not to take Love's infinite "forms" and "expressions" for granted.
What does all of the above mean in the context of COVID?  It means that we must be "open" to Love being expressed in other unique and varied ways that do not involve putting our family and loved ones in jeopardy.  While some have chosen to ignore COVID's primary message to humanity to figure out once and for all its primary challenge as an interdependent species, in the Spirit of Love I simply want to remind us of that primary challenge.
The primary human challenge is a dynamic tension, flowing from our creative urge for the freedom "to be" who we really are in our current physical form, and simultaneously to embrace our responsibility for our Being-ness. Freedom and responsibility are flip sides of the same coin.  However, when we embrace our responsibility as a Creator or Co-Creator with free will, there is no one to blame. I wrote a brief article about this some years ago (https://www.academia.edu/7522395/A_Primary_Human_Challenge ).
So, with COVID as a reminder, there are free and responsible ways to "be" with family and loved ones that do not invite jeopardy to them or others–zoom, text, FaceTime, call and creatively celebrate with one another using other means to responsibly "be" with family and loved ones.
So, the most Loving thing we can do with and for our family and loved ones, given the context of COVID, is to use our free will individually and collectively to unconditionally give the gift of "being responsible," not only during the holiday season but throughout the pandemic.  We can do this by observing all the health-promoting advice given to us by our healthcare professionals–that is, continue to practice social distancing, wear masks, wash hands, and only travel if necessary for essentials.
Let us be free, responsible, and Loving during this holiday season and beyond!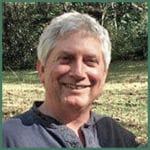 Leland "Chip" Baggett, M.A. LPC received an M.A. in Humanistic Psychology from the University of West Georgia in 1977. He has been an active member on the Board of AHP since 1991, having served as president (2001-2002) and later as co-president (2009 – 2011). He is also past president of the North Carolina Mental Health Counselors Association. Chip has maintained a private psychotherapy practice for over thirty years in Asheville, North Carolina, where he integrates humanistic, existential, and archetypal elements into a mindfulness based approach to therapy. He has developed a unique approach to couples work which is presented in his book, "Waking Up Together: An Interactive Practice For Couples". In 1988 he published a book of poetry, "So Where's The Dawn", which depicts the journey of emotional healing after the loss of a relationship. He and his partner, Natalie, love to ground their spiritual journey by tending to their home and property in the country just outside of Asheville, tending to its gardens and communing with the land and wildlife.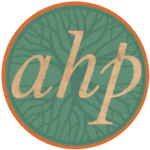 Angela Bonilla graduated with a Bachelor of Arts in Psychology from CSULA and is a member of Psi Chi – The International Honor Society in Psychology. She is currently enrolled in graduate studies and serves as AHP Membership Coordinator. Please contact Angela for any issues related to joinng AHP, renewing your membership, or any issues relating to your member benefits.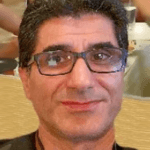 Webmaster and Internet Marketer
Sohiel Nikbin is a senior software engineer and a mobile application developer at California Web Solutions in the Greater Los Angeles Area. He has worked there since 2011. Prior to joining California Web Solutions, he was an analyst and team leader in web content management systems and in social discussion boards at Emonix Inc, where he worked from 2004 to 2011, and also received training as an analyst, designer, and team leader in online open discussion boards.