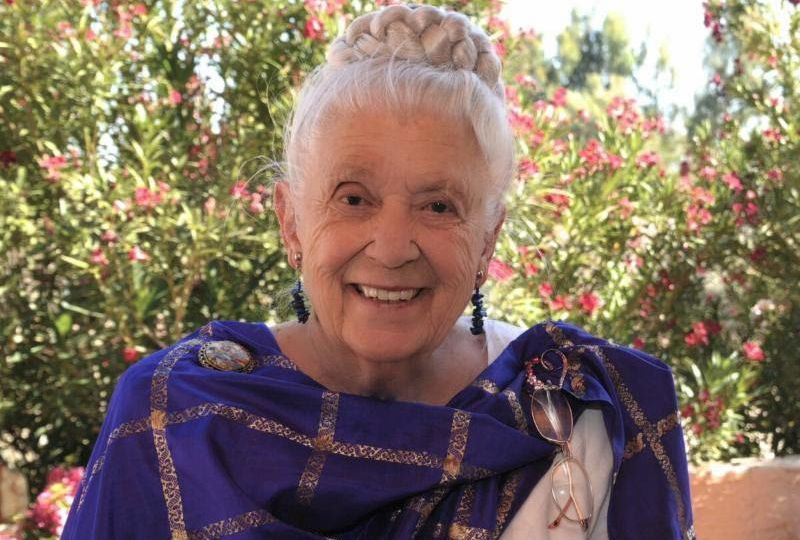 Women's History Month may have come and went, but when you're dubbed "The Mother of Holistic Medicine," have a new book coming out and you're 102-years old, you more than deserve to be mentioned along with the greatest women alive. Gladys McGarey, MD's life and achievements have may have eluded the history books, but that's about to change as her upcoming book,
The Well-Lived Life,
is poised to become a best-seller when it is released in early May by Atria Books, a Simon and Schuster imprint.
Dr. Gladys was born in 1920, the year that women in the United States finally got the vote. One of the most remarkable aspects of her life is that she is still with us, living proof through her exceptionally long life of what she has been teaching patients in her medical practice for over 60 years. This makes her book's subtitle appropriate, "A 102-Year-Old Doctor's Six Secrets to Health and Happiness at Every Age."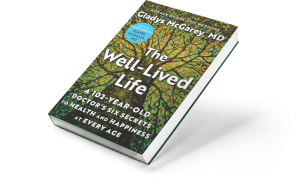 Born in India of two American missionary physicians, Dr. Gladys found her life purpose early when she assisted her parents in the mobile countryside camps, they set up to serve members of the lower caste. Treating people who did not have access to health care, often without the tools of western medicine led her to a broader and more holistic view of medicine, the profession that she herself entered in 1942. The profession did not welcome women at that time, and the stories in her book take us on that courageous journey with her.
Dr. Glady's son, Robert McGarey arranged for me to get an advanced copy of her book, and looking at all she has accomplished in fields related to my own, I was amazed that I didn't know her. She co-founded and is a past president of the American Holistic Medicine Association, (now called the Academy of Integrative Health and Medicine), a founding diplomat of the American Board of Holistic Medicine, founder, with her colleague Milton Erickson of The International Academy of Clinical Hypnosis, and co-founder of The Academy of Parapsychology and Medicine, along with Edgar Casey. Looking carefully at the list of the organizations she helped to found, in collaboration with now well-known men I am familiar with, I see we have yet another case of a woman's name being left aside when recognition and credit is doled out.
In addition to founding organizations, Dr. Gladys has pioneered ways of thinking about disease and health that we all have benefited from such as the de-medicalization of childbirth. Around the time she was giving birth to the last of her six children in her home, without medical interventions, I was preparing to birth my first child, looking forward to the experience of what we call natural childbirth. I am grateful to Dr. Gladys and to know of her part in that revolution. Another place where it seems I would have come across her name was during my early career as a psychiatric social worker and a professor and supervisor of medical social worker students as they entered medical settings. Dr. Gladys's approach of connecting a person's mental, emotional, and spiritual health with the outcomes of their physical health surely were beginning to affect both fields. There's still a long way to go, but the stories and "secrets" Dr. Gladys shares show a road map of how to get there.
In a voice that is both inspiring and practical, The Well-Lived Life is beautifully organized around six powerful life principles that hold true whatever phase of life one is in. The stories that illustrate this wisdom do not show a woman always in perfect health or exempt from relationship and family troubles, but one grappling at times with illness, grief, and loss, all the while, supporting her patients through their challenges.
Through this well written book, I have been inspired and challenged and acquainted with Dr. Gladys, perhaps as well as some of her patients know her. So, let's talk about how this can happen for you as well. This is an important time where you can be a part of getting more visibility for this book and its author by pre-ordering a copy of
The Well-Lived Life
, (either Hardcover, eBook or Audio book) at
https://gladysmcgarey.com/
.
Secondly I'm asking you to share this information with your networks so as to secure more pre-orders before the book's release. Acting at this time, will affect the reach and popularity of the book and you can become part of "the arc of moral justice" that Martin Luther King spoke of. "It's long, but it bends towards justice," and credit is finally given where it is deserved.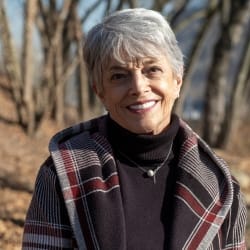 Sheila K. Collins, Ph.D. has helped thousands of people through episodes of grief and loss, using various art forms, including dance, improvisational storytelling, her award-winning book Warrior Mother, and as an organizational grief consultant. She is based in Pittsburgh. Subscribe for her new book, The Art of Grieving at
artofgrieving.us
.