FREEDOM Through FORGIVENESS
Not forgiving is a kind of soul sickness that saps our energy and keeps us from fully accessing clear Life Energy to fuel our walks in life. It represents a kind of stuckness which is fueled by our anger, disappointment, fears, and pain which block our healing and growth. Our injuries drain our spirit with great costs to our physical, emotional and spiritual health. They also keep us from being fully present with our clients who struggle with their pain from not forgiving.
This workshop will emphasize the freedom that is yours through full acceptance of where you are in the forgiveness journey and experiencing ways to heal the impacts of your pain that keep preventing you from experiencing full forgiveness of your Self and others. Your transformational healing will enable you to transcend the most hurtful of circumstances. Your freedom will then enable you to re-claim your inner vitality and release any lingering bitterness, shame, guilt, or fears. You will emerge feeling much more fully alive!
Dates & Times
September 10, 17, 24, 2020 9:00 am to 2:30 pm
Presenters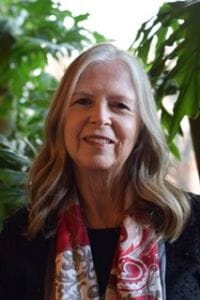 Linda Lucas, Licensed Clinical Professional Counselor, MA, LCPC, has extensive training in Satir Transformational Systemic Therapy. Linda is an enthusiastic, experienced trainer and provides trainings for professionals, teachers, educators, staff, and families working with at-risk adolescents, attachment issues, addictions, couples, families, grief and loss, and self-care. She earned her Bachelor of Arts degree in Psychology from Sangamon State University in Springfield, Illinois, USA, and earned a Master of Arts in Human Developmental Counseling at the University of Illinois, Springfield, Illinois, USA.
Linda is Secretary of the Satir Institute of the Pacific, Clinical member of the Satir Institute of the Pacific, a member of the Satir Institute of the Pacific Training Directorate, and a trainer for the Institute. She is an approved senior trainer and faculty for the Banmen Satir China Management Center. Linda is a licensed clinical certified supervisor for Idaho licensed professional counselors. Linda has a private practice providing clinical supervision, and therapy to individuals, families, and couples. In addition, Linda provides Soul Contact/past life regressions. Linda travels throughout the world conducting Satir Transformational Systemic Therapy workshops and programs.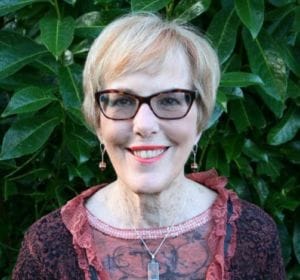 Anne Morrison, Registered Social Worker, MSW, RSW, is an experienced Satir Model trainer, supervisor, and therapist. Her career spans 50 years and includes work within family counselling, mental health, education, hospice, and various community settings.
Anne provides therapeutic services, wellness and counsellor training, and clinical supervision to an international client base that includes Canada, USA, Europe, Hong Kong, Singapore and New Zealand. As a senior trainer with the Satir Institute of the Pacific, she has taught both Level I and II programmes in Canada and New Zealand for the past 15 years.
Anne has also conducted specialized workshops and courses for social service agencies, groups and the general public in the areas of family dynamics, wellness., bereavement, stress management, grief, loss and change, and sexual abuse recovery. Her article on "The Satir Model with Female Adult Survivors of Childhood Sexual Abuse" was published in 2002.
Anne is also a trained Unitarian Lay Chaplain who co creates meaningful rites of passage for people to help them mark life thresholds, such as weddings, relationship endings, coming out, or coming of age, etc. She weaves this expertise into her training, supervision and therapy as appropriate.
Anne earned her Bachelor of Arts degree in Sociology and Psychology from Pomona College, in Claremont, California and received a National Institute of Mental Health Fellowship to complete her Masters in Social Work degree from the University of Washington School of Social Work in Seattle Washington. She has regularly upgraded her professional skills through numerous Satir Model trainings over the past 20 years.
Anne has been both a Board member and Director of Membership for the Satir Institute of the Pacific, and she co facilitates the Vancouver Island Satir Network. Anne is a clinical member and Training Directorate member of the Satir Institute of the Pacific. She is also a clinical member of the BC College of Clinical Social Workers and the BC Association of Social Workers.
Anne has a thriving private practice, conducting Satir Transformational Systemic Therapy for individuals, couples, groups, and families within her peaceful Chemainus, BC office.