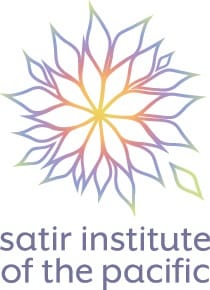 Foundations of Satir Transformational Systemic Therapy
Satir's Transformational Systemic Therapy Model (STST) is unique in encompassing both the intrapsychic and interactive components of therapy. Much therapy of the past has been focused only on clients' behaviour, cognition or affect. The Satir Model is focused on the whole human being, tapping into their internal resources and universal yearnings to facilitate transformational change within their personal, family, and social systems. The Satir Model process facilitates development of increased levels of competence and congruence in the therapist.

THIS PROGRAM WILL HELP COUNSELLORS AND THERAPISTS:

Use experiential process throughout their therapy sessions to access healing Life Energy

Explore and facilitate change in clients' intrapsychic and relational systems

Make contact with clients' internal experience and create safety quickly and deeply

Surface clients' survival communication and coping patterns and help clients experientially choose more positive possibilities

Collaboratively with the client, begin to set positively directional, intrapsychic therapeutic goals for change

Help clients access, accept and utilize their internal strengths and resources in the change process

Map the internal processes of clients and help them access and change their behaviours, feelings, perceptions and expectations

Help clients integrate and maintain their changes.
| | |
| --- | --- |
| Title | Foundations of Satir Transformational Systemic Therapy |
| Dates & Times | March 13 – 14, April 10 – 11, May 8 – 9 and June 5 – 6, 2021 9:00 am to 2:00 pm (PST/PDT) |
| Location Name | Online Via Zoom |
| Location Address | |
| Event Organizer | Satir Institute of the Pacific |
| Organizer Phone | 604-546-1539 |
| Organizer Email | admin@satirpacific.org |
| Organizer Web Page | www.satirpacific.org |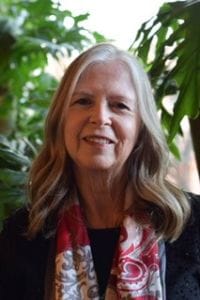 Linda Lucas, Licensed Clinical Professional Counselor, MA, LCPC, has extensive training in Satir Transformational Systemic Therapy. Linda is an enthusiastic, experienced trainer and provides trainings for professionals, teachers, educators, staff, and families working with at-risk adolescents, attachment issues, addictions, couples, families, grief and loss, and self-care. She earned her Bachelor of Arts degree in Psychology from Sangamon State University in Springfield, Illinois, USA, and earned a Master of Arts in Human Developmental Counseling at the University of Illinois, Springfield, Illinois, USA. Linda is Secretary of the Satir Institute of the Pacific, Clinical member of the Satir Institute of the Pacific, a member of the Satir Institute of the Pacific Training Directorate, and a trainer for the Institute. She is an approved senior trainer and faculty for the Banmen Satir China Management Center. Linda is a licensed clinical certified supervisor for Idaho licensed professional counselors. Linda has a private practice providing clinical supervision, and therapy to individuals, families, and couples. In addition, Linda provides Soul Contact/past life regressions. Linda travels throughout the world conducting Satir Transformational Systemic Therapy workshops and programs.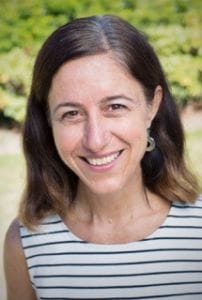 Jennifer Nagel, MA, RCC has extensive training in the Satir Model and has been leading trainings for a diversity of groups including therapists, educators, school programs, community groups, at-risk adolescents, therapeutic programs, non-profit organizations and corporate groups. She has presented many workshops and training programs in Canada, China, and Kenya. Jennifer is a member of the British Columbia Association for Clinical Counsellors, the International Family Therapy Association, the Virginia Satir Global Network and a clinical member of the Satir Institute of the Pacific (SIP). She is the former Director of Training for the Satir Institute of the Pacific (SIP), and on faculty as a senior trainer for the Banmen Satir China Management Centre. Jennifer also works with individuals, couples, families and youth in private practice, and provides clinical supervision to other therapists. She is the author of "Magic in the Muck: Finding Grace in Chaos" and is passionate about teaching Satir Transformational Systemic Therapy programs around the world.