DISCOVER FREEDOM THROUGH FORGIVENESS
May 30, 31, 2020 9:00 am to 5:00 pm
Where: Back to You Counselling and Wellness 1970 Main Road, Nanaimo, BC
---
With Anne Morrison, MSW, RSW
Not forgiving is a kind of soul sickness that saps our energy and keeps us from fully accessing clear Life Energy to fuel our walks in life. It represents a kind of stuckness which is fuelled by our anger, disappointment, fears, and pain which block our healing and growth. Our injuries drain our spirit with great costs to our physical, emotional and spiritual health. They also keep us from being able to be fully present with our clients who struggle with their pain from not forgiving.
This workshop will emphasize the freedom that is yours through full acceptance of where you are in the forgiveness journey and experiencing ways to heal the impacts of your pain that keep preventing you from experiencing full forgiveness of your Self and others. Your transformational healing will enable you to transcend the most hurtful of circumstances. Your freedom will then enable you to re-claim your inner vitality and release any lingering bitterness, shame, guilt, or fears. You will emerge feeling much more fully alive!
What you will take away from the workshop/retreat:
– A much clearer understanding of all that is required to ultimately forgive from the inside out, weeding out external expectations which cloud your confidence that this is possible;
– Experientially learning a crystallized 5 phased- Forgiveness Model which you will be able to delve into deeply and apply to your own walk in life, as well as your walk with your clients;
– A new understanding of the depth and nuances within each phase, and the importance of allowing each phase to breathe, so that it can be fully addressed without prematurely short circuiting the healing path;
– A step by step process to build and anchor a new inner foundation that can be relied on to guide your continued self empowerment;
– A new understanding of therapeutic ways to heal the inner world of those who define themselves as the victim, and/or the abuser;
– A new sense of Freedom within each step of your healing process and how to anchor the same for your clients; AND
– Your own workbook which includes all the teaching materials for further reference
Anne Morrison, Registered Social Worker, MSW, RSW,
is an experienced Satir Model trainer, supervisor, and therapist. Her career spans 50 years and includes work within family counselling, mental health, education, hospice, and various community settings.
Anne provides therapeutic services, wellness and counsellor training, and clinical supervision to an international client base that includes Canada, USA, Europe, Hong Kong, Singapore and New Zealand. As a senior trainer with the Satir Institute of the Pacific, she has taught both Level I and II programmes in Canada and New Zealand for the past 15 years.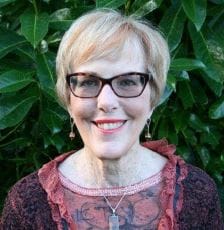 Anne has also conducted specialized workshops and courses for social service agencies, groups and the general public in the areas of family dynamics, wellness., bereavement, stress management, grief, loss and change, and sexual abuse recovery. Her article on "The Satir Model with Female Adult Survivors of Childhood Sexual Abuse" was published in 2002.
Anne is also a trained Unitarian Lay Chaplain who co creates meaningful rites of passage for people to help them mark life thresholds, such as weddings, relationship endings, coming out, or coming of age, etc. She weaves this expertise into her training, supervision and therapy as appropriate.
Anne earned her Bachelor of Arts degree in Sociology and Psychology from Pomona College, in Claremont, California and received a National Institute of Mental Health Fellowship to complete her Masters in Social Work degree from the University of Washington School of Social Work in Seattle Washington. She has regularly upgraded her professional skills through numerous Satir Model trainings over the past 20 years.
Anne has been both a Board member and Director of Membership for the Satir Institute of the Pacific, and she co facilitates the Vancouver Island Satir Network. Anne is a clinical member and Training Directorate member of the Satir Institute of the Pacific. She is also a clinical member of the BC College of Clinical Social Workers and the BC Association of Social Workers.
Anne has a thriving private practice, conducting Satir Transformational Systemic Therapy for individuals, couples, groups, and families within her peaceful Chemainus, BC office.
Fees before Apr 16 after April 16
SIP members $325.00 $350.00
Non-members $350.00 $375.00
Cancellation Policy: No refunds after May 8, 2020. Refunds minus a $50 administration fee before May 8, 2020
Name____________________________________________
Address__________________________________________
_________________________________________________
Tel.(Cell/Bus)______________________________________
Email____________________________________________
Occupation_______________________________________
May we add you to our email list? Yes _____ No _____
How did you hear about our program?
E-Mail_____ Website _____ Mail _____ Other _____
Send to:
Cindi Mueller, Administrative Assistant
Satir Institute of the Pacific
201, 20627 Fraser Highway
Langley, BC V3A 4G4
Telephone: 604-546-1539
Email: admin@satirpacific.org
Or Register online at: www.satirpacific.org